Iron Cowboy Subscription (Bundle)
Sleep Lab, Meditation Plus, and Heart health. Billed monthly.
Sleep Lab, Meditation Plus, and Heart health.
Billed monthly.
---
Use the same in-app features as the Guinness World Records Winning Iron Cowboy during his completion of 100 Long-Distance Triathlons.
This special bundle comes with our most popular in-app subscriptions and a brand new Heart Health subscription.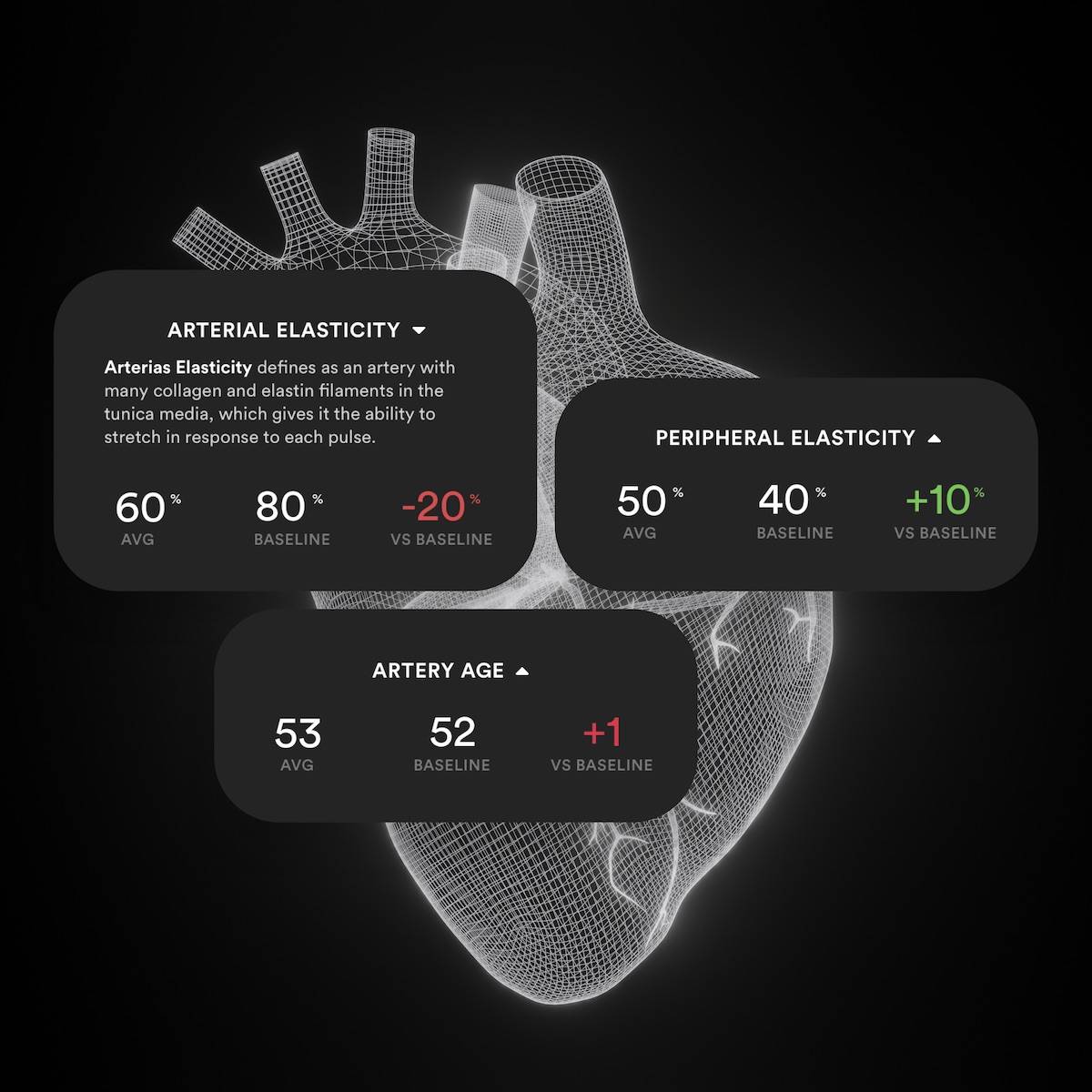 Track changes in your cardiovascular performance through Biostrap's unique measurements of arterial and peripheral elasticity.




Proactively monitor arterial health through simple reporting of Estimated Arterial Age

Understand how interventions such as new training methods, nutrition or supplementation protocols are impacting your body.

Screen for abnormal heart beats and seamlessly share with your healthcare professional.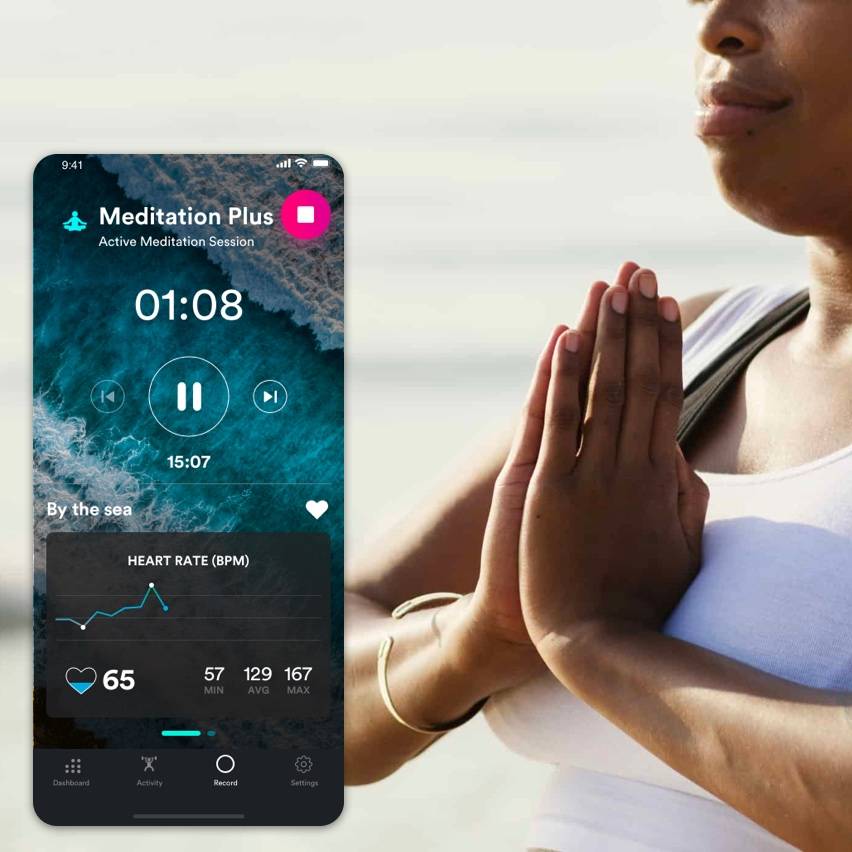 With Meditation Plus, you can enjoy features to help you reach a meditative state more efficiently, and you can even quantify the efficacy of a session.
Also includes:
Zen Score: A simple 0-100 scoring system that helps you understand changes and improvements in your stress levels and physiology before and after a meditation session.

Functional Music: Clinically validated sounds and musical tones to help you reach and maintain a meditative state more efficiently and in less time.
Unleash the power of Biostrap's machine learning and algorithms for the ultimate in sleep monitoring. Receive industry-leading insights into circadian rhythms, nightly sleep recommendations and more!
What to expect:
Following a 15-day minimum baseline, you will be provided with recommendations that will help you improve your sleep habits.

After 15 nights, Biostrap will automatically generate a Circadian Score: an easy-to-understand 0-100 score that allows you to keep an eye on your sleep consistency.

Sleep Recommendations: A few hours prior to bed, a sleep recommendation notification will remind you of the optimal time for you to wind down for the day in order to get adequate recovery. All recommendations are based on your personal sleep and biometric data.

Sleep Accounting: A thorough breakdown of how well you are able to adhere to your personalized sleep recommendations and how much sleep debt you may have accumulated over time.

Snoring, arm and leg movement: Do you suspect or have been told that you snore or move around a lot in your sleep? This Sleep Lab feature will provide you with objective data to find out the truth.

Sleep Lab Report: Option to export a comprehensive PDF report that you can share with your clinician, family member or coach for further analysis.